Success! Motion Passed to Reinstall Temporary Stanley Park Bike Lane
The decision was made to reinstall the temporary Stanley Park bike lane. HUB Cycling says, "We very much appreciate the work of the commissioners who brought the motion forward and voted in favour and are once again disappointed by the "no" votes of the two commissioners who consistently vote against cycling improvements."
 
Anthony reported out live on the meeting on his Twitter account tonight and then reported back to us that the motion wording to have the lane in use "as soon as is operationally feasible" makes it "clear that staff would be expected to deal with both the Senior's Advisory Committee and the Persons with Disabilities Committee before *implementing* the lane. Both are on record as opposing the whole thing". This could obviously stall the implementation of the lane for quite some time; we may need to be communicating again with PB re this.
 
Thank you so much to everyone who wrote in support of the motion to return the bike lane. We were told by commissioners that it was crucial to have these messages in order to help make their case.
 
We can now focus our attention on our 2 top priorities for 2021:getting meaningful action and decisions on the permanent bike lane in Stanley Park,and the Seaside Greenway Kits area improvements once again, if you have any great ideas for moving these goals forward, would like to write a letter or op-ed to a media outlet, know a good media connection who might want to provide good coverage, please let us know by emailing us at vancouver@bikehub.ca.

 
Copy, paste, edit and send to:
Camil.Dumont@vancouver.ca ; Dave.Demers@vancouver.ca ; John.Irwin@vancouver.ca ; stuart.mackinnon@vancouver.ca ; Gwen.Giesbrecht@vancouver.ca ; john.coupar@vancouver.ca, Tricia.Barker@vancouver.ca
Cc: pbgmo@vancouver.ca; StanleyPark@vancouver.ca; vancouver@bikehub.ca

Thank you!
Jeff Leigh, Chair, HUB Cycling Vancouver/UBC Local Committee
Lisa Slakov, Park Board Liaison, HUB Cycling Vancouver/UBC Local Committee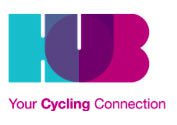 Your voice counts. Send an email to PBcommissioners@vancouver.ca
• A little note from my cycling group … Please support improved park access for all users, especially families with small children, seniors, wheelchair users and everyone who enjoys getting out of a car and enjoying active transportation to our parks and within our parks. My friends and I love cycling to Stanley Park, around the Seawall and through the park. We like to cycle both the Seawall and the road through Stanley Park and the Beach Avenue bike lane improves our accessibility. ~ Colleen
Thanks to Ken Ohrn for the Beach Avenue bike lane photo.