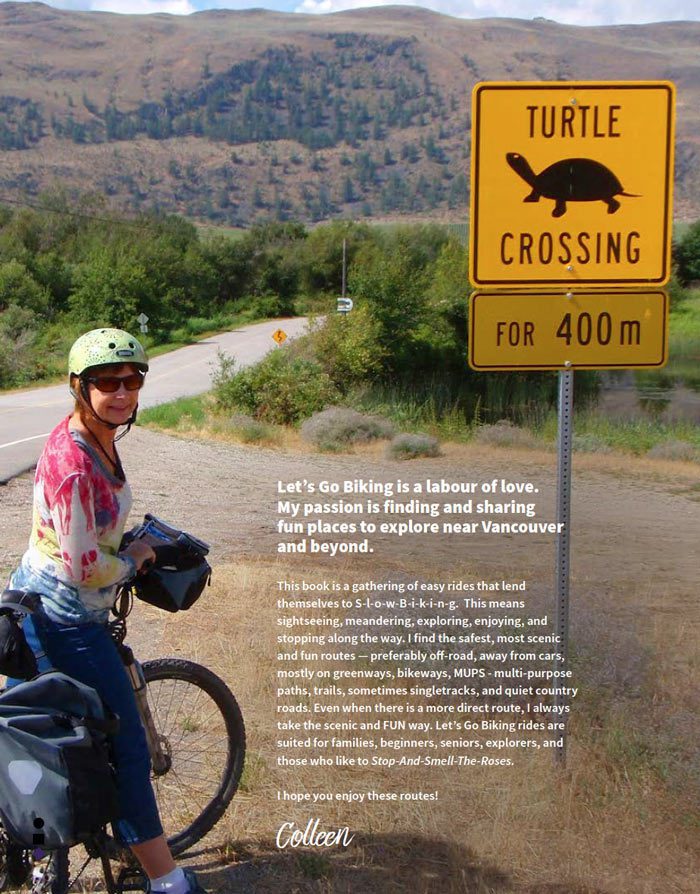 Get in touch
I like to ride and I like to write!  And yes, I'm just one person … writing the blog and guidebooks.
I hope some of these routes work for you and your family. I've had fun gathering them and the blog continues to be a work in progress. I'm always looking for new places to ride and post so we can all enjoy ~ I'd love to hear from you!
Book purchases, neck warmer sales and donations help with maps creation and I donate proceeds to HUB Cycling, Trails Society of BC and the BC Cycling Coalition to support all the work they do for all of us.
You can reach me at colleen@letsgobiking.net with questions, comments, ideas and photos.
Happy Riding! ~ Colleen