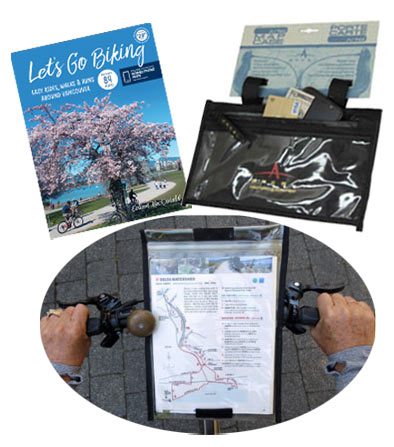 Let's Go Biking maps were created to take on the ride!
Maps fit in a large zip-lock bag, or my favourite — the waterproof Arkel Map Case – takes a single page or the whole book!
Online orders
Order from us! $29.95 + taxes + shipping. (Canada only)
You will be redirected to PayPal to complete your purchase.
Pick one up at these great retailers:

Ohm Cycles – North Vancouver (in stock now)
Pedego Electric Bikes – Vancouver

Also available at Arkel.od.com