Take the kids on a short and sweet ride along Hoy Creek in Coquitlam and Scott Creek. In the fall watch for returning salmon and visit the Hoy Creek Fish Hatchery; one of four major salmon producing creeks in the TriCities.  Tree huggers will love to see the two largest Sitka Spruce in the Fraser Valley, it takes five people to circle one.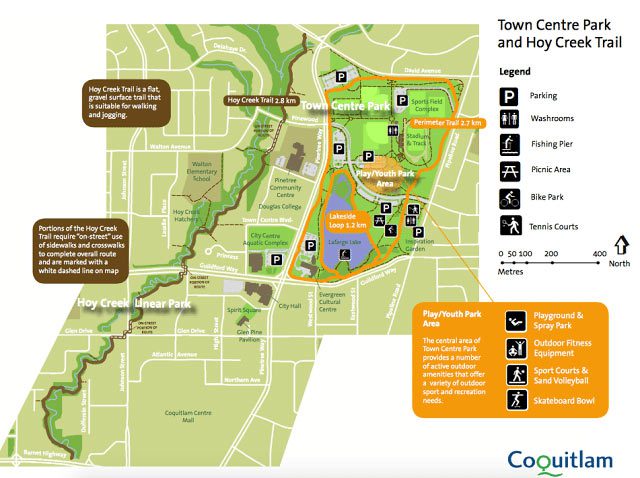 Useful Links
Hoy Creek and Town Centre Trails Map
Translink Bike Map ~ TriCities
Trails BC Loop W15 – lots of good information here!
Read more about "Taking Bikes on Skytrain"
Bikes can travel most times of the day, but check your direction before you go during 'rush hours'