The Okanagan Rail Trail is open !!!!
It's exciting to ride BC's newest rail trail from Kelowna to Vernon along Okanagan Lake, Woods Lake and Kalamalka Lake.  Oh Wow! … what an amazing community accomplishment – thanks to volunteers, donors, Trail Ambassadors, government agencies, and everyone who Made This Happen from fundraising galas and lemonade stands to corporate matching challenges, all donations large and small helped build the trail.  Here is a 3 minute commemorative video of the campaign.  (Thank you to Yvonne and Jim Caldwell, and Ryan Mackay for the original music!)
Link to Okanagan Rail Trail map. Zoom in to find out what's ready-to-ride.
Rider Alert: Trail segment between Kelowna Airport to Winfield is not open yet — but it's coming! For updates check at https://okanaganrailtrail.ca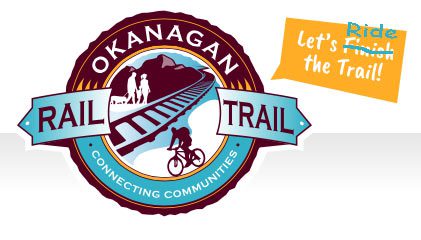 You made it happen!  Thanks to all.