West Point Lighthouse ~ Discovery Park
It's name says it all … Discovery and that's what we did on this short loop ride around the park.
We arrived from the west following the signs from the Elliott Bay Trail.
Here's our loop through Discovery Park.

Start at the Environment Learning Center just inside the park at W Government Way and explore the West Point Lighthouse and the grassy fields of the Heritage area.
Enter the park at W. Government Road and stop at the Visitors Center to pick up a map.  Head up the hill and then cruise down to the WestPoint lighthouse.  Follow the beach trail then take the same road back up.
The wayfinding in Seattle is excellent and we had no trouble finding our next point of call.
Beach Trail near the lighthouse. At the junction of the Loop trail, turn right until you come to the Heritage area.  Here you will see old houses and a large grassy area with many trails to explore.
The plateau near the Heritage District has many trails. Stay on the Loop Trail or meander through the grassy fields.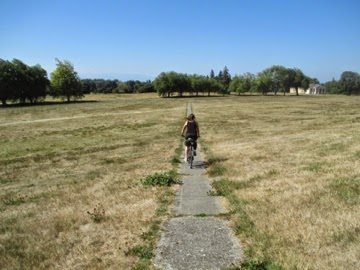 Wahoo !
When you've explored the trails and fields head back along the Loop Trail until you come to the Visitors' Center once again.
To continue the route onto the Ballard Locks head east through the park on Texas way, right on 40th Ave W, right on W Commodore Way and into Commodore Park and ride towards the Chittenden Locks at Ballard.
Boats and ships enter the Chittenden Locks from Puget Sound …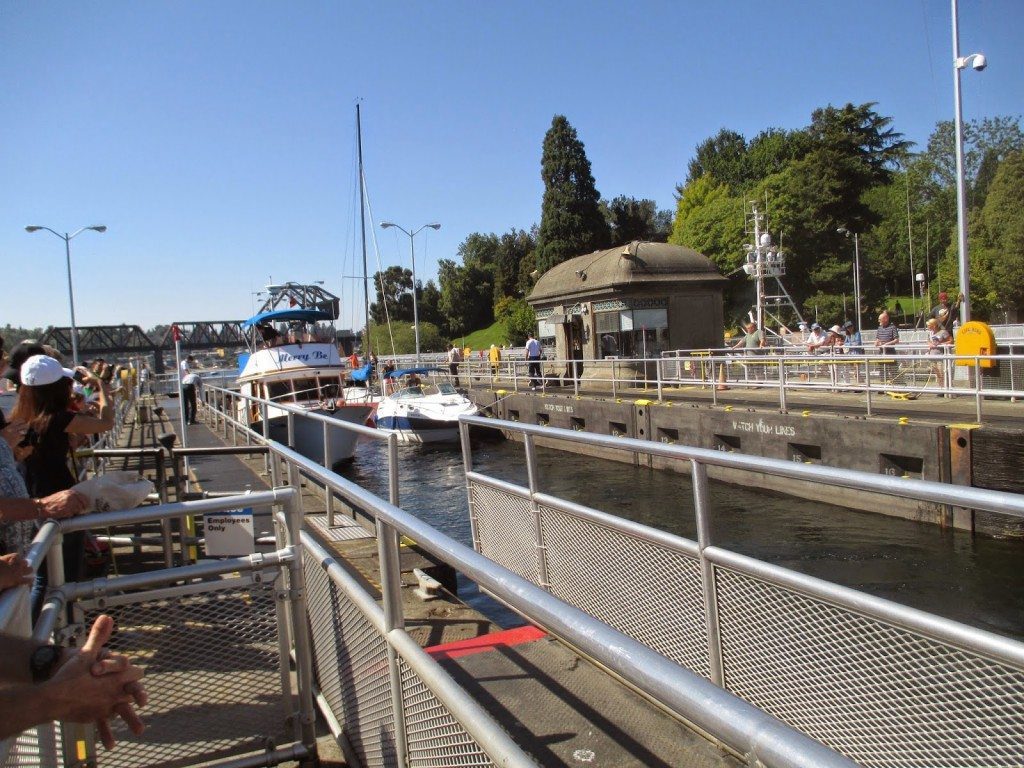 … and continue east into Lake Union
After crossing the locks, take the Burke-Gilman Trail west and explore the town of Ballard with restaurants and stores.