There's nothing like feeling a million miles away from the city and it's do-able, just a short distance from Vancouver —
in Pacific Spirit Park. The trails vary through the park, from wide and easy to hilly and challenging on this fun figure eight ride.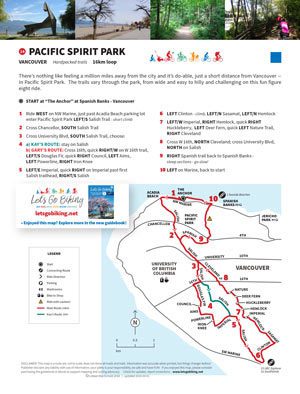 Get the route map (PDF) by entering your name and email address below.
You'll be subscribed to my monthly newsletter if you're not already a subscriber.
I will not sell or distribute your email address. Your information will be kept confidential. You may unsubscribe anytime. Questions? Email colleen @ letsgobiking.net
I agree with the
Terms & Conditions
Have fun exploring more trails: Pacific Spirit Park Map