Explore the shores of the Fraser River on this loop. The route is flat with varied terrain, a mix of easy park trails and bikeways, and busy road sections with no bike lanes. Start in Burnaby from the 22nd Street Skytrain or Marine Drive Skytrain in Vancouver.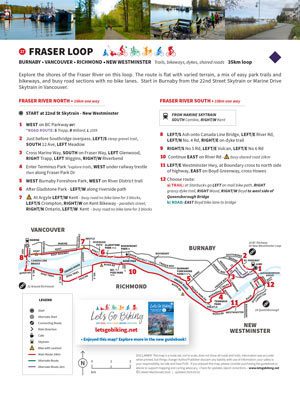 Get the route map (PDF) by entering your name and email address below.
You'll be subscribed to my monthly newsletter if you're not already a subscriber.
I will not sell or distribute your email address. Your information will be kept confidential. You may unsubscribe anytime. Questions? Email colleen @ letsgobiking.net
I agree with the
Terms & Conditions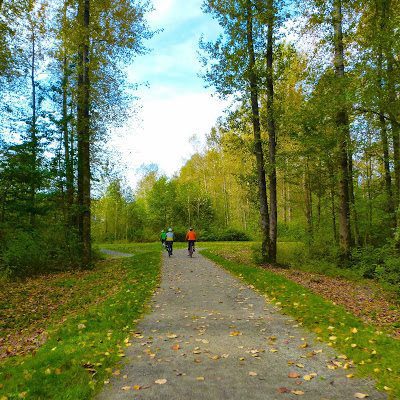 Useful Links
Experience the Fraser ~ Coast to Canyon Trail Resources: