Visit Burnaby's two largest lakes on this route. Start at Stoney Creek, explore Burnaby Lake and Deer Lake then return via the CVG – Central Valley Greenway along the Brunette River.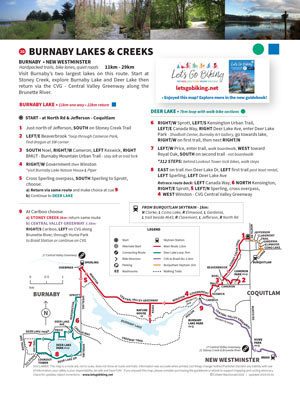 Get the route map (PDF) by entering your name and email address below.
You'll be subscribed to my monthly newsletter if you're not already a subscriber.
I will not sell or distribute your email address. Your information will be kept confidential. You may unsubscribe anytime. Questions? Email colleen @ letsgobiking.net
I agree with the
Terms & Conditions