Explore the flat and scenic dyke trails of Pitt Meadows and Maple Ridge along the Alouette River, with views of the mountains and farm fields. This ride is one of the easiest, a favourite any time of the year and it's part of The Great Trail!
Get the route map (PDF) by entering your name and email address below.
You'll be subscribed to my monthly newsletter if you're not already a subscriber.
I will not sell or distribute your email address. Your information will be kept confidential. You may unsubscribe anytime. Questions? Email colleen @ letsgobiking.net
I agree with the
Terms & Conditions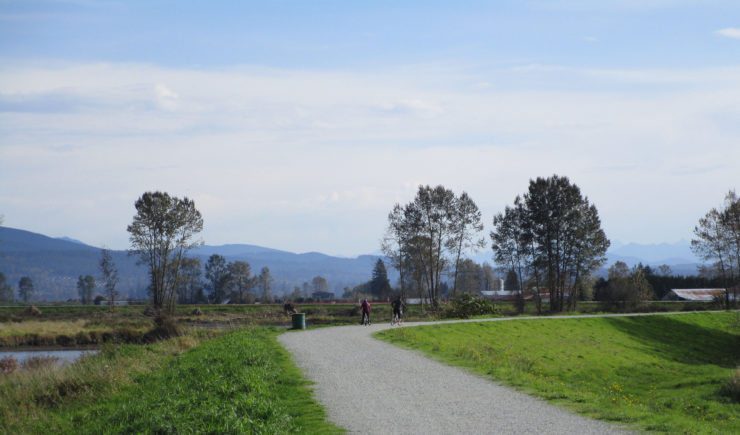 For more rides and routes in Pitt Meadows and Maple Ridge, visit HUB Ridge-Meadows