The Myra Canyon is one of the most exciting and scenic bike rides in BC! On this section of the Kettle Valley Railway there are 16 wood trestles, 2 steel bridges, and 2 tunnels. Start from the east entrance at Myra Station and ride west seeing as many of the trestles and tunnels as time and little legs allow!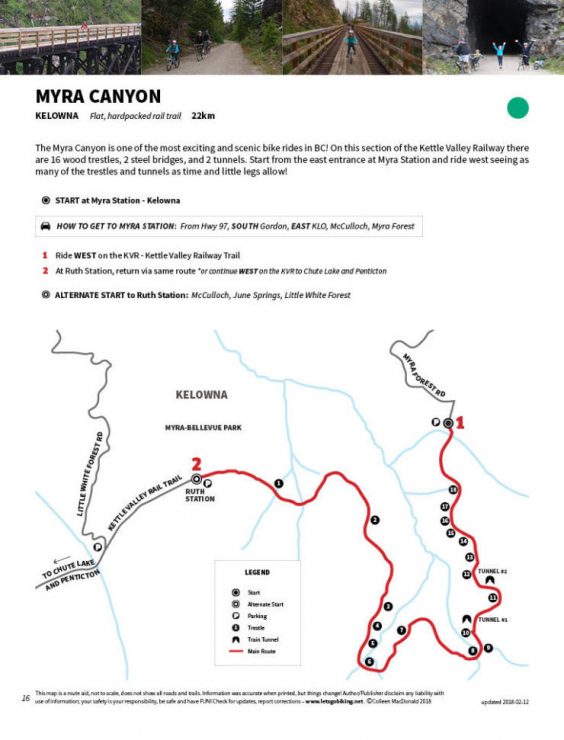 Some of the highlights of the day:
If you re-build it, we will come! Many thanks to the volunteers who created this great bike route for riders of all ages and sizes, especially to those who rebuilt the trail after the forest fires of 2003.
……………………………………….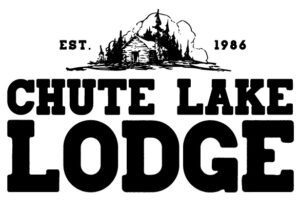 If you want to go further, continue west to the all new Chute Lake Lodge. I visited the amazing new Chute Lake Lodge this summer and was very excited to see all the improvements they have made to the property.  I can't wait to stay there soon. Note that they now "offer a shuttle service from Penticton to Chute Lake and Myra Canyon (as well as Midway and Rock Creek) and this year the Chute Lake shuttle will be available daily at 9am, 1pm and 5pm so if people want to just go up for a day or half day they can do so and then shuttle back down as well." 
……………………………………….



For guided tours on the KVR, and many more all over BC … take a personalized tour with Paul at Into The Wild Cycling Tours.