For a great adventure at any time of the year, take a trip out to the University of British Columbia. There's lots to see and do on this route―museums, park trails, riverside paths, and art. There are many exciting new changes on the UBC campus― greenways, gardens, and contemporary architecture.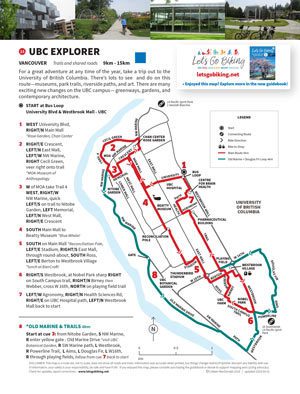 Get the route map (PDF) by entering your name and email address below.
You'll be subscribed to my monthly newsletter if you're not already a subscriber.
I will not sell or distribute your email address. Your information will be kept confidential. You may unsubscribe anytime. Questions? Email colleen @ letsgobiking.net
I agree with the
Terms & Conditions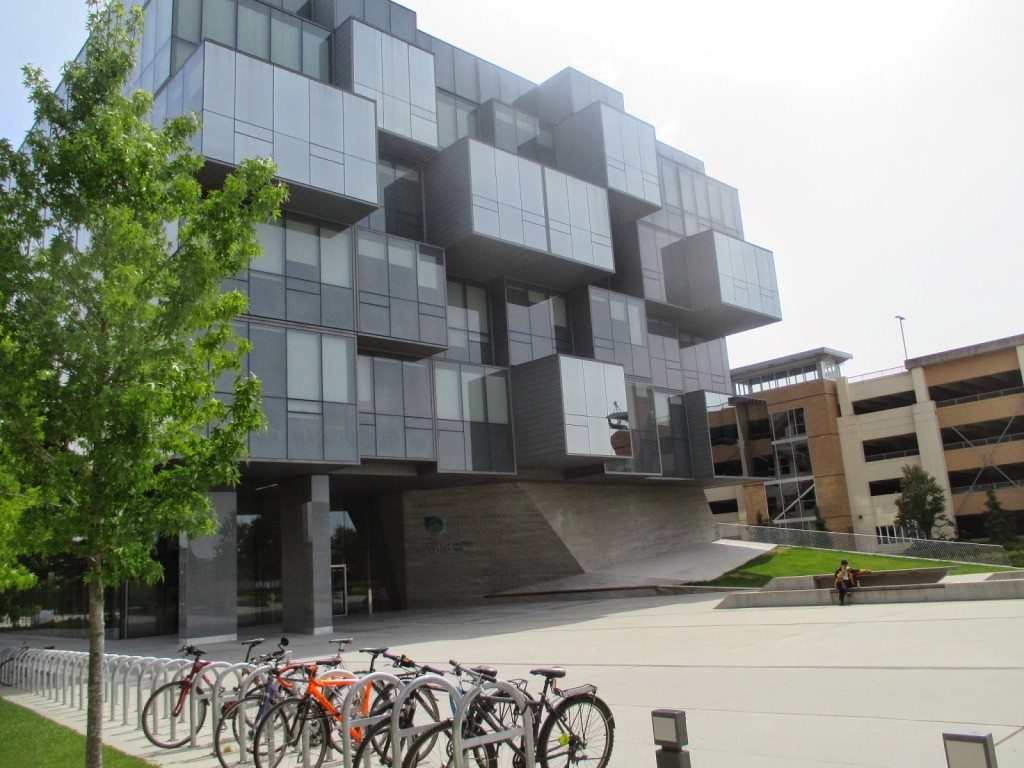 Cantilevered pods of the Pharmacy building  link here: http://www.pharmacy.ubc.ca/aboutus/building
Thanks to Kay for the route, Cheryl Papove and Anne Mancell for photos