If you are looking for an easy trail near Mission try the Railway Trail along Stave Lake and the Hayward Reservoir. The trail is easy on a hardpacked trail that follows an old rail bed. This ride makes a great family day: a bike ride and history lesson all in one. Park at the Stave Falls BC Hydro Visitor Center and enjoy a tour of the historic dam and power generating facility, then climb on your bikes for an easy ride!
Distance: first 4km easy, 2km for mountain goats!
Rating: Beginner, easy flat hardpacked rail to trail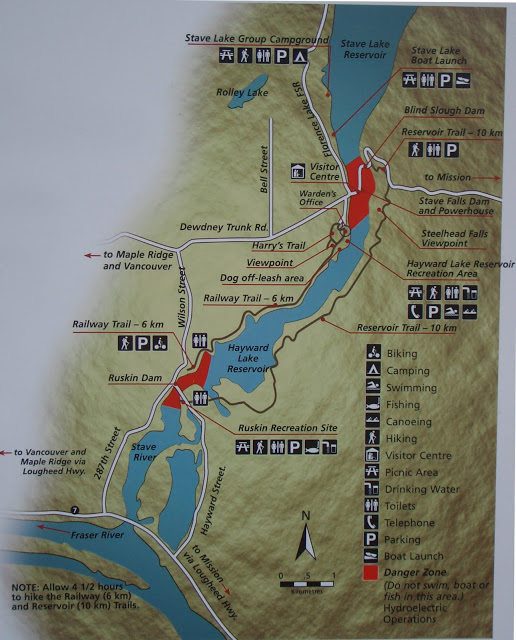 Trail Update May2016 –  The trail is family-bike friendly for about the first half or two-thirds. Because of landslide dangers, they've put in a new trail section as a detour, and it's often very steep, very gravelly, even with a section of stairs. When you reach this section, turn back or lock up bikes and walk.
Looking for a place to eat nearby? I hear that Hotties Foods on Dewdney Trunk is a great place to visit.  Let me know, if you go!  Thanks to BlogReader Cheryl L for the tip.