Tour East Van and visit The Drive on the Adanac Bikeway. There are breweries to visit, murals to see, and restaurants and shops on Commercial Drive. Add on a loop through Strathcona and Chinatown. At the end of the day you'll see a stream of crows in the sky as they fly home at night.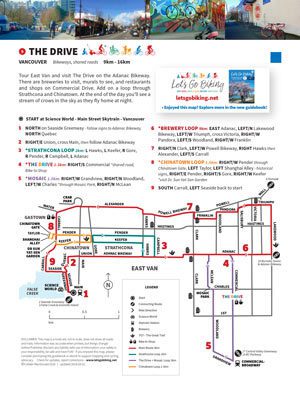 Get the route map (PDF) by entering your name and email address below.
You'll be subscribed to my monthly newsletter if you're not already a subscriber.
I will not sell or distribute your email address. Your information will be kept confidential. You may unsubscribe anytime. Questions? Email colleen @ letsgobiking.net
I agree with the
Terms & Conditions