Our recent cycling experience on Japan's Noto Peninsula took us for an incredible coastal ride on the Sea of Japan, through quaint fishing villages, past terraced rice paddies and into hidden coves with views of the distant Japanese Alps. The trip was organised and guided by our friends, Taro and Satomi.
We started in Tokyo and, as a bonus, arrived during Sakura, cherry blossom month. We walked and cycled on river paths, through parks and neighbourhoods laden with bright pink cherry blossoms.
Soon we headed to the remote Noto Peninsula, which is becoming the go-to destination for cycling in Japan's old-world countryside, due to the opening of a high speed train from Tokyo to Kanazawa.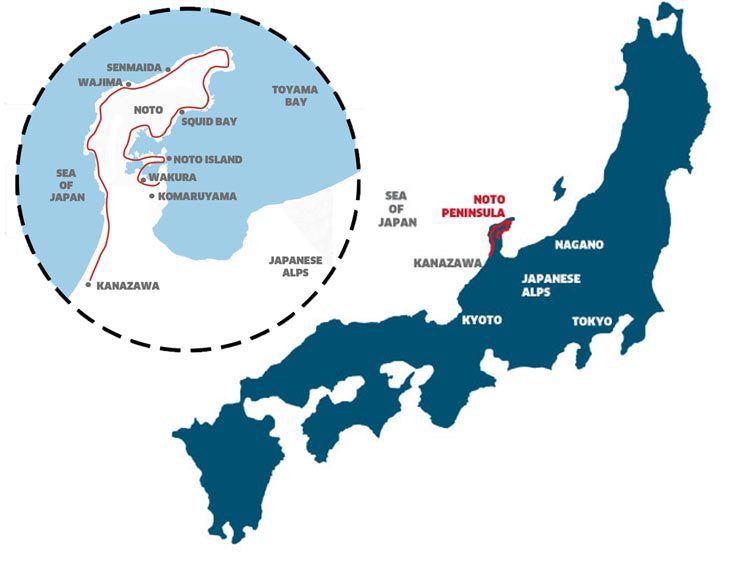 Cycling trips are our favourite way to travel; on a bicycle we can hear, smell, touch and get a feel for the local community. Our group experienced a quaint and quiet side of Japan as we rode the areas country and coastal roads.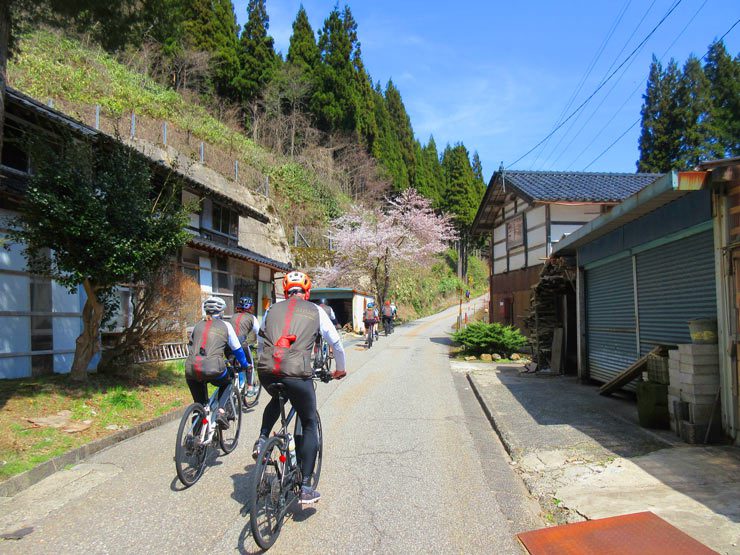 The cycling was moderate, undulating gently with a daily average of 60-70 km. The best times to visit the Noto Peninsula are Apr-June and Sept-Oct.
This trip was more than a cycling route, it was a unique cultural experience, as our guides introduced us to Japan's old-world customs and traditions. We visited markets, fishing villages, historic locations and viewed artisans creating centuries-old crafts.
Accommodations were in top ryokans — traditional Japanese inns. We soaked in onsens, natural hot springs, and had traditional shiatsu massages. We donned yukata kimonos at night for traditional kaiseki-style dinners. We'd been to Japan before and saw the country in an entirely new way!
Our Japan cycling trip was one of the best cycling adventures we have ever had!
A note from one of our group: "After our Noto Peninsula cycling trip we enjoyed two weeks to explore more of Japan. Not only was everything organised and booked, but Taro & Satomi even told us what time to arrive for trains and which bay the train would be in. We saw places we would never have known where to visit and they even booked dinner reservations in the cities we stayed. We had such a fantastic trip." Ingrid N, Vernon BC
Taro and Satomi are the founders of StayWild.jp andThe Bold Inc. They create bespoke guided and self-guided trips with every detail handled to perfection. From route maps with turn by turn guidance, support during the trip, daily accommodations, sights to visit, and dinner experiences, they can organise a trip itinerary for individuals and groups. If you are looking for a unique and special travel experience on the Noto Peninsula or other popular cycling destinations in Japan, contact Taro through their website: www.theboldinc.ca