Start from Deas Island Park and bike the Millenium Trail to the Marina and back or continue west to explore Ladner Town Center. Return via same route or along the slough. Enjoy a walk in Deas Island Park on your return.
Ready to PROOF-RIDE & PROOF-READ
Link to Printable Map: 062 MILLENNIUM TRAIL – 2018-03-15
.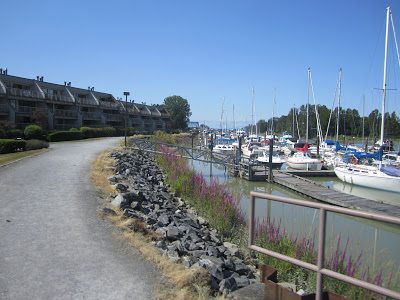 Sandra J says, "There are new bike racks throughout Ladner Village. The most popular coffee shop for cyclists is Stir Coffee House on 48 Ave at Elliott, and the most popular restaurant is Sharkey's on Chisholm St at Elliott. Both with bike racks. " https://www.ladnerbusiness.com/content/interactive-map/
Useful Links
Delta bike map – pocket version available at libraries and City Hall