This gem of a ride winds along the trails from Campbell Valley Park through forests and fields to Aldergrove Park and there are wineries to visit along the way. The ride can be done as an out and back, a 40km trail and road loop, or consider a two-car shuttle…all enjoyable!
View route map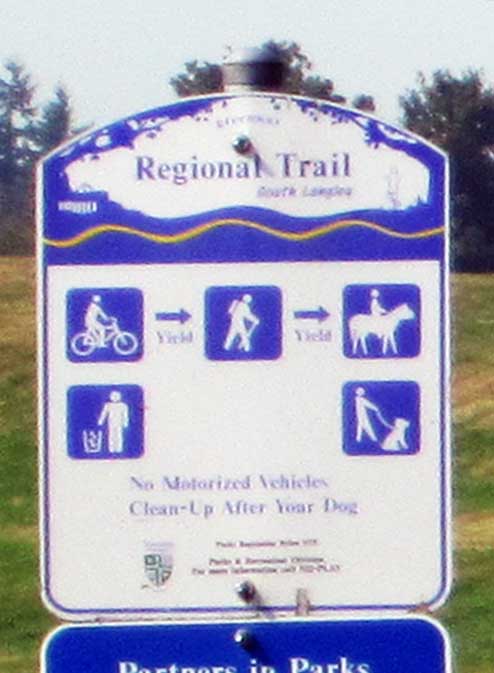 • Cyclists must yield to horses — approach slowly, let rider know you are there, ask if ok to pass, stop if necessary, and always give a wide berth. Respect Equestrian Right-of-Way so we can continue to use these trails. 
• If trails are marked hiking only, lock up your bike and explore on foot.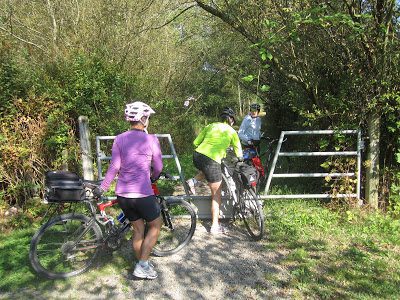 The Rock 'n' Horse Trail was very bikeable and I'd recommend it for your little riders when they are able to stop and start with ease.  The trail around the little lake is easy for all ages and the trail along the middle of the park is hard-packed and easy. Much of the route is on quiet country roads and easy trails. We loved exploring the Aldergrove Park loops.  Cheryl says, "I felt like a 10 year old riding along the dips and doodles of the trails in this park." Note: cycle only on bike-permitted trails.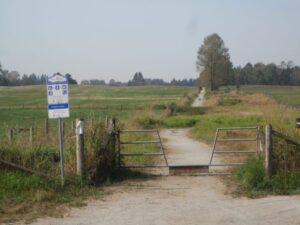 Bee Keepers at work…
TRAIL UPDATES 2016: There's a new section of the trail from 256th along the 8th Ave right-of-way. The route now runs from Campbell Valley Park to Aldergrove Park. "The new section is rough for bikes, some steepish sections and rather loose gravel. The east end requires an uphill push and some stairs to access the road."  Thanks to blog reader for letting us know about this section.  Now we can all enjoy the route.  News Article – 256th to Aldergrove Park
WINERIES enroute: Vista D'Oro  208th St, Blackwood Lane  25180 8th Ave,  Domaine Chaberton 1064 216 St
FROM PROOF-RIDERS:
"What a beautiful ride! We started at the Aldergrove park and rode all the way to Campbell Valley 204th and back again. We took the new 8 ave route on the way there and that was the only part of the ride we didn't like. The gravel is very coarse and loose and our tires spun out going up the bigger hills. We decided to take the zero ave route on the way back and it was much nicer. We even visited the winery and plan on stopping there for lunch next time." Barbara
Useful Links