Ride the rails in Richmond on the Railway Greenway.  This rails-to-trails project follows the Lulu Island route of the British Columbia Electric Railroad connecting Vancouver to Steveston, a busy fishing community on the South Arm of the Fraser River. The Interurban trams ran from 1905 to 1958. Now it's a popular greenway, safe and separated ― great for beginners!
Get the route map (PDF) by entering your name and email address below.
You'll be subscribed to my monthly newsletter if you're not already a subscriber.
I will not sell or distribute your email address. Your information will be kept confidential. You may unsubscribe anytime. Questions? Email colleen @ letsgobiking.net
I agree with the
Terms & Conditions
"The Lulu Island line was originally built by the Canadian Pacific Railway to connect Vancouver to Steveston, a busy fishing community on the South Arm of the Fraser River.  The line officially opened on July 1, 1902.  In 1905 the B.C. Electric Railway leased the line from the CPR and electrified it for use by their Interurban trams.  This transportation artery served Richmond residents during a time when roads were poor and few families owned cars.  The line was closed in 1958." from City of Richmond Archives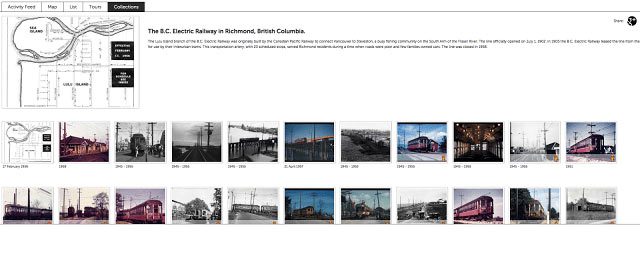 LINK to Historic Lulu Island Railway pictures
Last Run of the Marpole-Steveston Tram Feb1958  ~ https://youtu.be/a63t_ppRZcY
LINK to Steveston Interurban Tram Museum 4011 Moncton St