Framed by the mountains in the north and circling blueberry fields, this is one of my favourite places to ride and walk. There's some fun singletrack and rocky sections on this one so take your mountain bike.
Get the route map (PDF) by entering your name and email address below.
You'll be subscribed to my monthly newsletter if you're not already a subscriber.
I will not sell or distribute your email address. Your information will be kept confidential. You may unsubscribe anytime. Questions? Email colleen @ letsgobiking.net
I agree with the
Terms & Conditions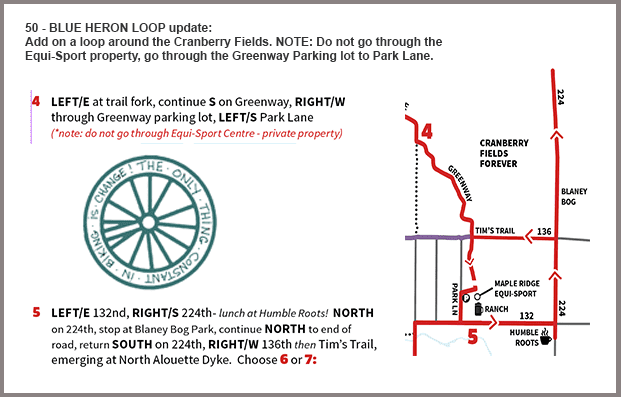 Winter Riding = long shadows!
Useful Links