Boundary Bay Park is a perfect place for beginning riders. There are many ways to enjoy the easy dyke trails. Start anywhere along the route or do the whole thing. Centennial Beach has an easy loop, Boundary Bay dyke trail extends 20km east of Beach Grove — ride them together for a 40km ride. Respect farm machinery — this is their working road. Boundary Bay is great for bird watching, keep your eyes open for eagles, snowy owls, herons, and migrating birds.
Get the route map (PDF) by entering your name and email address below.
You'll be subscribed to my monthly newsletter if you're not already a subscriber.
I will not sell or distribute your email address. Your information will be kept confidential. You may unsubscribe anytime. Questions? Email colleen @ letsgobiking.net
I agree with the
Terms & Conditions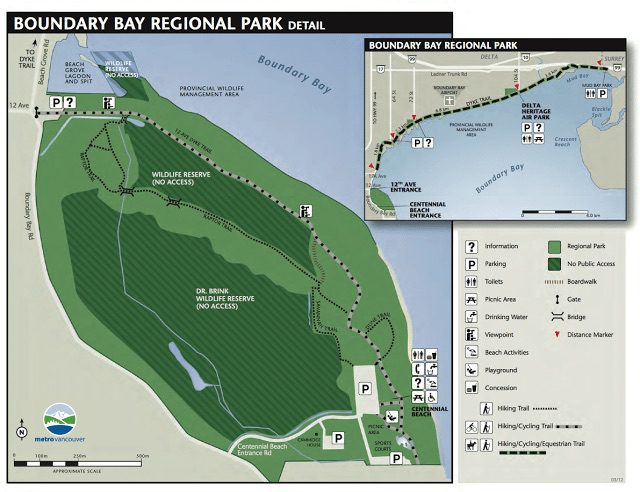 Stop for a coffee at the Beach Grove Cafe – mmmmm!