Follow Seaside Greenway for 9km along Vanier Park, Kitsilano Beach, Point Grey Road, and explore beaches — Jericho, Locarno, and Spanish Banks. Touch 'The Anchor' sculpture and return via same route for an 18km ride, or continue up the hill to Pacific Spirit Park or to the University of British Columbia.
Get the route map (PDF) by entering your name and email address below.
You'll be subscribed to my monthly newsletter if you're not already a subscriber.
I will not sell or distribute your email address. Your information will be kept confidential. You may unsubscribe anytime. Questions? Email colleen @ letsgobiking.net
I agree with the
Terms & Conditions
The Anchor sculpture at Spanish Banks.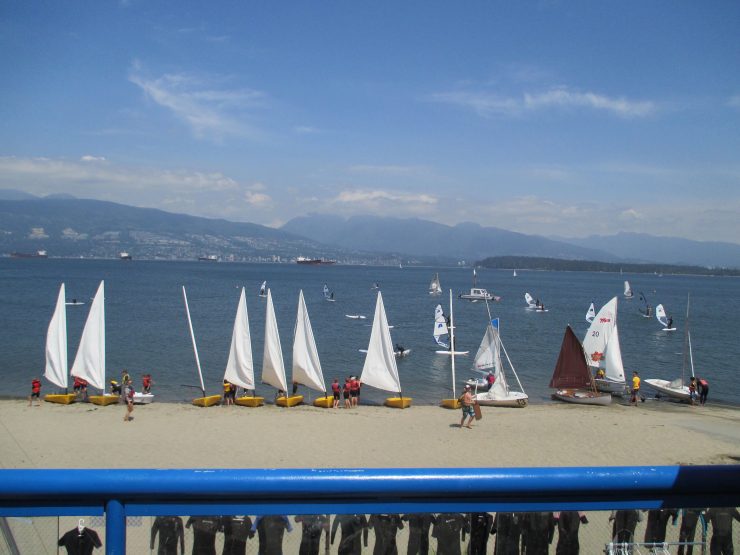 Jericho Sailing club and a great place for lunch!