This route follows five Vancouver Greenways: Seaside, Cypress, Arbutus, Ridgeway, and Ontario. Queen Elizabeth Park is the highest spot in the city. Once a rock quarry, the park is famous for city views, Quarry Gardens, Bloedel Conservatory, fountains, and art. The most famous sculptures are Knife Edge by Henry Moore and Photo Session by Seward Johnson Jr.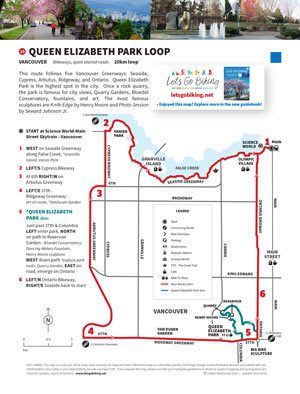 Get the route map (PDF) by entering your name and email address below.
You'll be subscribed to my monthly newsletter if you're not already a subscriber.
I will not sell or distribute your email address. Your information will be kept confidential. You may unsubscribe anytime. Questions? Email colleen @ letsgobiking.net
I agree with the
Terms & Conditions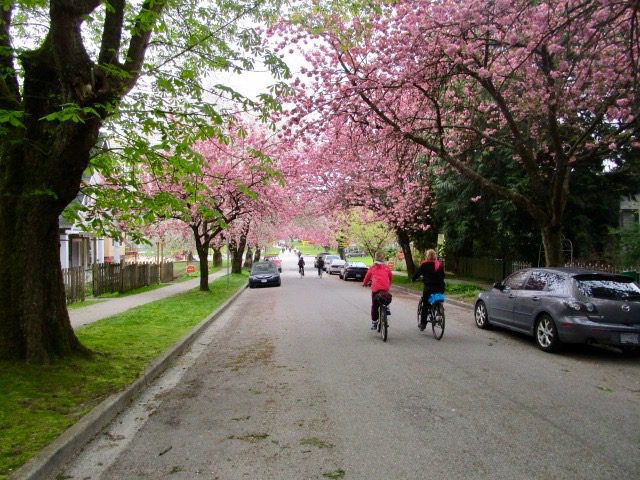 Photo Session by Seward Johnson Jr is a popular place for photographs – take a selfie with this group.
There's LOTS of art along Ridgeway and Ontario Greenways. For more information: Vancouver Public Art Map and Public Art in Vancouver: Angels Among Lions by Steil and Stalker