One of the most popular rides near Penticton goes up to the Adra tunnel and Rock Ovens Park on the Kettle Valley Railway.  You will see stone and rock ovens built by the workers constructing the railway. This rail-to-trail section is fun for cyclists of all ages.  It is a steady climb up, but the grade is only 2-3%, so go for it and you will be very happy on the way back down! And it's part of The Great Trail!
Distance: 30km up, with a 30km Wahoo return!
Rating: easy on gravel pathway  (note: some sandy sections)
How to get there:
See map # in Let's Go Biking to the Okanagan & Beyond. Kettle Valley Railway signs as it weaves through the city and heads north towards Naramata.  From here the route is easy to follow and well signed with interpretive signs and maps along the way.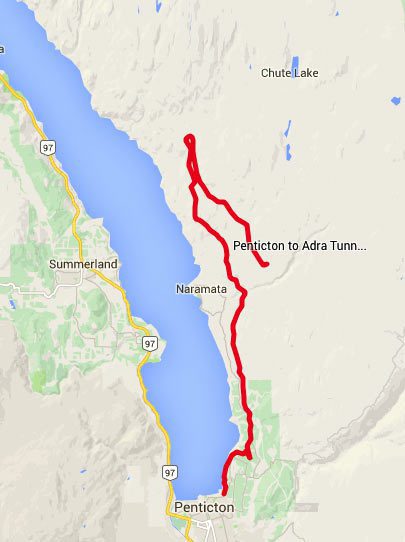 Trails BC map – Penticton to Chute Lake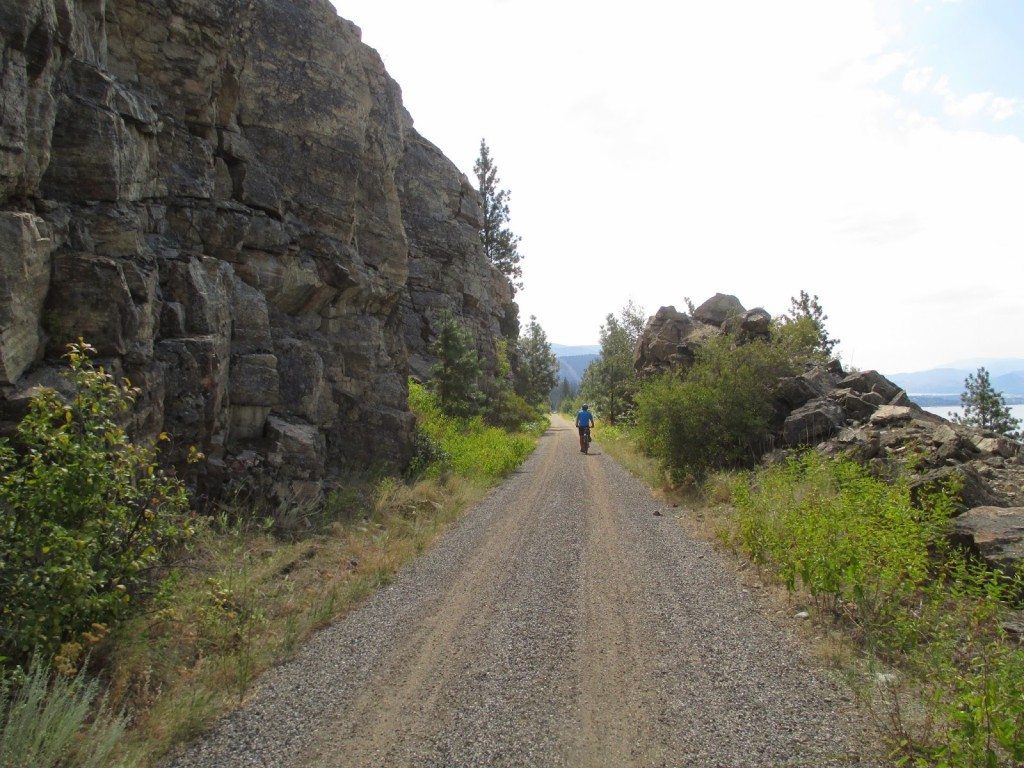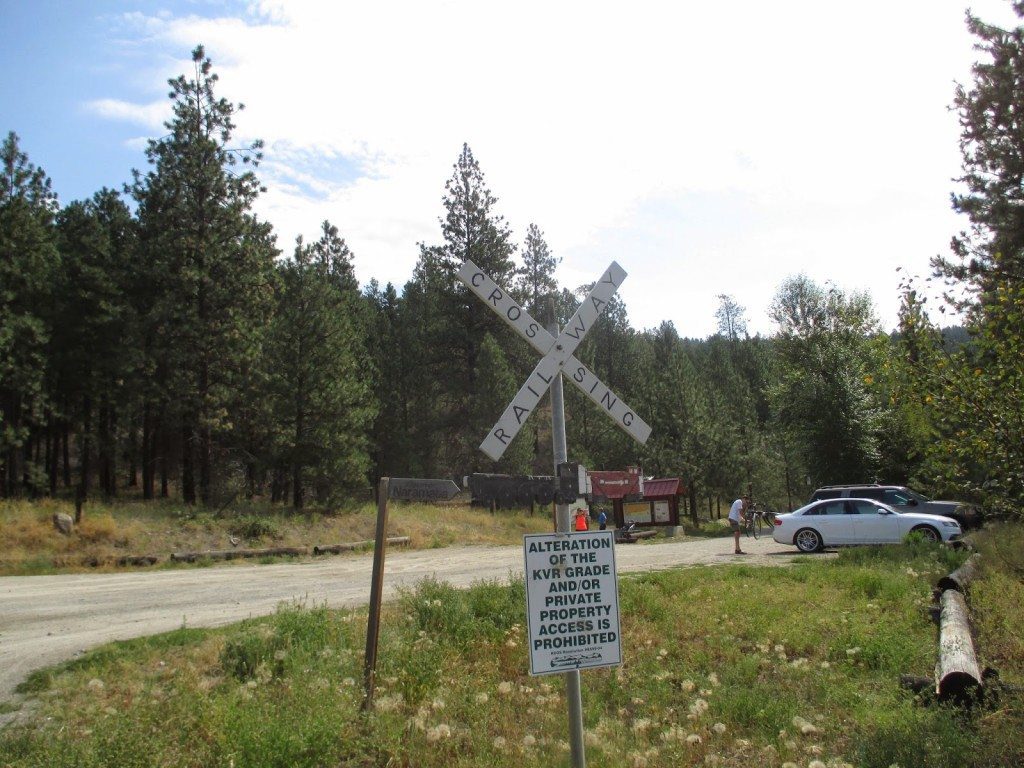 Enjoy the ride back down into Penticton!  Be sure to stop at the wineries and have a little taste.
If you want to go further, stop in at the all new Chute Lake Lodge. They now "offer a shuttle service from Penticton to Chute Lake and Myra Canyon (as well as Midway and Rock Creek) and this year the Chute Lake shuttle will be available daily at 9am, 1pm and 5pm so if people want to just go up for a day or half day they can do so and then shuttle back down as well."